Letter from the Principal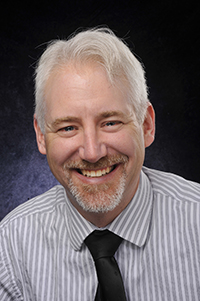 Michael Konrad
Contact Michael Konrad by email
Principal of Pueblo Gardens PK-8
Dear Families,
I hope you are enjoying the final days of summer. On Thursday, August 4th, school begins! We look forward to continuing our efforts to provide the best experience possible for our community. Please review our general school letter and note some of the highlights below for the new year!
-Masks are not required but may be worn by those who choose to do so.
-All K-5 students will be assigned Chromebooks as an instructional support.
-All 6-8 students will be assigned iPads as part of our partnership with the Verizon Innovative Learning Schools (VILS) program. iPad distribution is August 4th and 5th during school but only students need to attend. Parents or guardians of all new and returning 6th, 7th, and 8th grade students must also sign off on our Family Contract for the VILS program at https://forms.office.com/r/wt8FyXAtBz before your child can receive the iPad.
-All Kinder students are invited to attend Kinder Jump start from July 25th to July 29th, 8-12 each day. Email angela.cisneros@tusd1.org for more details and to register your student for the program.
-We have a single student drop off/pick up location on the west side of campus by our cafeteria.
-Students may arrive starting at 8:00am and breakfast will be available for them in cafeteria.
-No visitors will be allowed on campus without first getting a pass from the front office. We ask that parents not wait with students on campus for class. Parents may sign up to be a volunteer to help with supervision if they wish.
-Instruction will start at 8:25am and end at 2:55pm (K-5) and 3:25pm (6-8) each day.
-Wednesdays dismissal is a at 1:25pm (K-5) and 1:55pm (6-8).
-Please use our pickup lane and do not park across the street.
-If your child is sick and cannot attend, please notify the front office @ 225-2700.
Our Meet the Teacher/Open House will be on three nights from 5pm to 6:30pm, starting in the cafeteria and then progressing to classrooms. At these events you will learn about our school program, Title 1 funding, and each teacher's class program. Kindergarten is Monday, August 1st, Grades 1-5 are Tuesday August 2nd, and Grades 6-8 are Wednesday August 3rd .
While school supply donations are not mandatory, our teachers greatly appreciate any help you can provide. Attached is a supply/donation list that can greatly benefit our school.
Thank you for allowing us to be a part of your child's life. We look forward to working with you! Please follow us on Facebook at https://www.facebook.com/pueblogardensprek8/ and if you have any questions, please don't hesitate to reach out by phone, email, or by dropping by our office!
In Service,
Michael Konrad , Ed.D, Principal of Pueblo Gardens PK-8, Michael.Konrad@tusd1.org